It doesn't matter if you're Black or White…
There's nothing like a black and white floor to make a grand entrance! I love this design feature as it is so versatile and the possibilities are endless, via. Patterned floors are my secret obsession and when they are created in black and white you can never really get bored of them- it takes the room to another level.
What is particularly interesting is how you can create completely different looks  with this feature- an area can be made to look classical or edgy, romantic or minimalist or just totally opulent. This effect can be created by using so many different mediums ranging from marble, ceramic tiles, lino, carpet or even just paint.
The floor becomes the piece de resistance of the room and therefore less of the budget can go on the furniture. We would suggest simple black or white furniture, gold or silver accents pieces and a pop of colour in the accessories to make it all come together.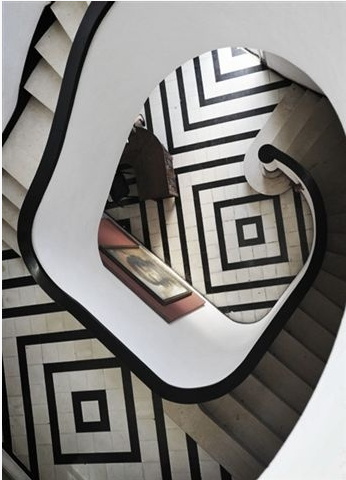 This stairway looks very clean but the geometric pattern makes it stand out more, via.
I love this pattern- it is quite classic hollywood regency which is a design era I love as it involves a lot of mixing and matching and is always glamorous, via.
A classic chevron pattern in a not so classical room, via.
Black and white patterned ceilings and floors are used here, I love the gold ceiling light used as it makes a bold contrast, via.
An otherwise very simple bathroom is given a pop by the use of this twist on a chevron pattern, via.
This bathroom is very interesting because of the rare use of a black and white floor in a fluid pattern as opposed to something geometric. This floor makes the whole room, via.
Mmm, makes me wanna eat a burger! Via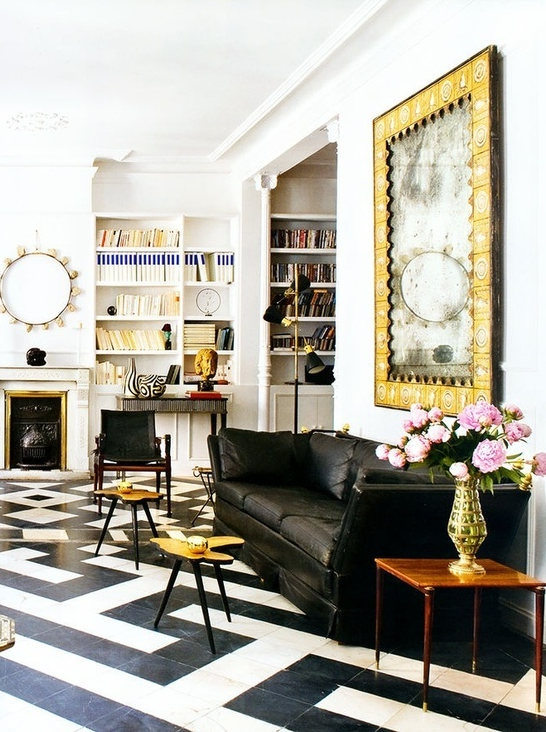 See how the room is split and two different patterns are used on this floor, via.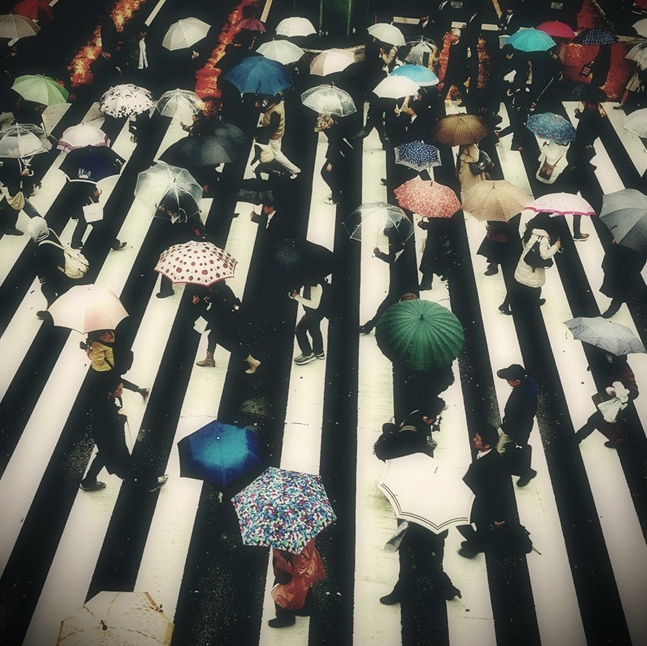 This counts too! Love it! Via
By Naheda Mikati
1 September 2013