Fifty Shades of Blue
I dont know what it is about blue, but it looks like its the new black! From world famous and iconic designers like David Collins, to the simple blue trademark rooftops of Greece, blue seems to be the coolest colour around. We are working on several projects at the moment and taking inspiration from the brilliant and bright, to the more subtle shades…
It is amazing how this simple royal blue runner of prayer carpets completely transforms an otherwise bare and minimal mosque into a vibrant place of spirituality
Looks like a China plate!
Look at what an amazing spectrum there is to work with!! Makes me want to be on holiday again!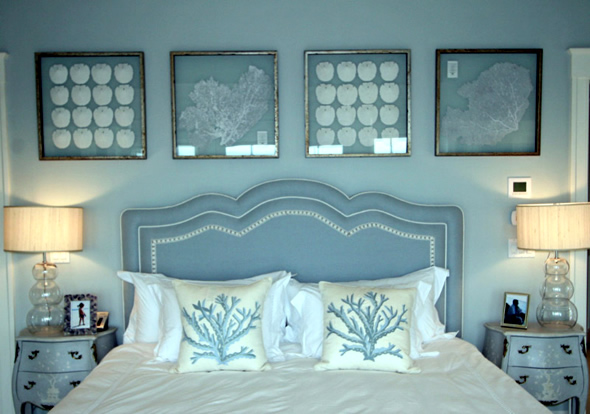 The lighter tints give a more airy feel…
Whilst the bolder hues give off a more edgy and moody vibe
Its official… I've got the hots for blue!
By Tamara Fustok

1 August 2013